Robert Brearley, Sovereign Group New Managing Director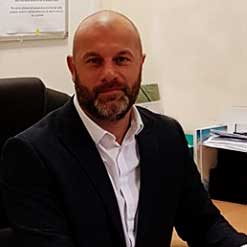 I was delighted to be offered the role of Managing Director by Frances Austin, being an MD has been a personal career ambition of mine for many years.
I'm very eager to take up the position and excited to be involved in the future success of a very exciting business.
My career started back in the mid 90's within the Steel Industry, and I'm originally from a technical background. Later I moved into planning, purchasing and finally settled within production and operation management within fenestration.
I've spent many years working closely on continuous improvement methodology and business best practice.  I later then moved to director level, running multiple sites within different and diverse operations, based around the Yorkshire area.
My vision is that engaging with everyone at all levels of the business will only strengthen your own and everyone's future.  Don't be afraid to make comments or give suggestions, as you never know where it might lead and the improvements you might generate.
With new leadership, all areas are available for review and improvement, and I look forward to hearing your thoughts.
We have an exciting year ahead of us, a new era for the business, and I can't wait to meet you all.