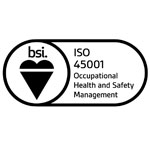 ISO 45001 is the International Standard for Occupational Health and Safety Management Systems and as such specifies the requirements that organisations should follow to enable them to implement and develop their Occupational Health and Safety policy, controls and objectives.
It applies to all types and sizes or organisation and provides a framework for the effective management of OH&S including all aspects of risk management and legal compliance. The OHSAS 18001 standard was developed as a response to the demand for an internationally recognisable occupational Health & safety management system to which individual management systems could be measured and certified. "ISO 45001 has superseded 18001 and we now hold that accreditation"

ISO 14001 – ISO 14001 is an internationally accepted standard that outlines how to put an effective environmental management system in place within an organization. It is designed to help businesses remain commercially successful without overlooking their environmental responsibilities and impacts. It can also help organisations to grow sustainably while reducing any potential environmental impact of this growth.

ISO 9001 – ISO 9001 is the world's most widely recognized Quality Management System (QMS); with over 1.1 million certificates issued to organizations in around 178 countries.
The ISO 9001 standard provides organisations with a framework and set of principles for a common-sense approach to management in order to ensure that they consistently satisfy their customers and other stakeholder's requirements. In simple terms, it provides the basis for people and processes to deliver consistent products or services time after time.


Secured By Design – Secured by Design (SBD) is the title for a group of national police projects which focus on the design and security for new and refurbished homes and commercial premises as well as the acknowledgement of quality security products and crime prevention projects. It supports the principles of 'designing out crime' through physical security and processes.
Companies producing security products that pass the standards and tests nominated by the police service are awarded Secured By Design licences of which the Sovereign Group is one. The standards and related tests must demonstrate that the product is effective in preventing or reducing crime, usually by being resistant to physical attack. 

CHAS – CHAS (Contractors Health and Safety Assessment Scheme) is one of the market leading construction health and safety pre-qualification schemes in the UK. CHAS is a government-owned non-commercial scheme available to construction buyers looking to source suppliers who are safety competent.


FENSA – FENSA (Fenestration Self-Assessment Scheme) was set up by the Glass and Glazing Federation (GGF) and other industry bodies for double glazing companies in England and Wales in response to Building Regulation requirements.
Windows, doors and roof lights replaced in dwellings in England and Wales, must comply with current thermal performance and Building Regulation standards and must receive a certificate from a Competent Person scheme such as FENSA or Local Authority Building Control.
FENSA also enables companies that install replacement windows and doors to self-certify compliance under these Building Regulations without the need for a separate assessment from Building Control.

Investors In People – Since 1991 Investors in People (IIP) has been setting the standards for better people management. This internationally recognised accreditation is held by over 14,000 organisations across the world. The Standard itself defines what is required to lead, support and manage people well in order to achieve sustainable results.
Based upon 25 years of best practice, the Investors in People Standard is underpinned by rigorous assessment methods and a framework which reflects the very latest workplace trends, essential skills and effective structures required to outperform in any industry.

Constructionline – Constructionline is a market leading procurement and supply chain management service that collects, assesses and monitors standard company information using a question set which is aligned to PAS 91 (the standardised pre-qualification questionnaire developed by BSI to reduce duplication within the construction industry). Their aim is to provide efficiency savings to public and private sector buyers and the construction industry as a whole by streamlining and improving the procurement and supply chain management processes.

Exor – Has been operating for over 15 years and is predominant within public sector procurement throughout the UK. Exor provides suppliers with a questionnaire that is aligned to government procurement standards, including PAS 91, covering five core public sector procurement disciplines; finance, safety, environmental, quality and social value.

BBA – The BBA (British Board of Agrément) is recognised as one of the UK's leading notified bodies offering approval, certification and test services of manufacturers of construction products and systems. BBA approved products and systems are recognised by building control, government departments, architects, local authorities, specifiers, and industry insurers like the National House Building Council (NHBC). As such BBA certification is recognised throughout the construction industry as a symbol of quality and reassurance.

CE marking – CE markingindicates that a product conforms to specific European technical standards known as harmonised European Norms ('hEN').
It enables a product to be placed legally on the market in any European member state.
The CE marking symbol is placed on either the product or the documentation accompanying the product. It is effectively a badge to show that the products have been manufactured to recognised European standards. CE is not a Quality mark such as Kitemark.
In summary:
– CE Marking is a declaration that a product meets the performance characteristics of the relevant standards.
– CE marking of doors and windows is a requirement under the Construction Products Regulation (CPR)
– CPR is EU law, adopted by UK and all member states and became mandatory in July 2013.
– The CE Mark should not be confused as 'sign of quality' mark.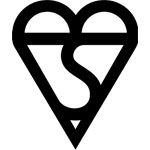 BS 7412 – Plastic windows made from PVC-U extruded hollow profiles
BS EN 1279-2 & BS EN 1279-3 – Insulating Glass Units
BS 7412 / PAS 24 – Enhanced Security PVCU Windows Fabricator
BS 7412 / PAS 24 – Enhanced Security PVCU Doors Fabricator
BS 8213-4:2016 – Windows and doors – The survay and installation of windows and external doorsets
BS 8529 / PAS24 – Enhanced Security Composite Doors Fabricator