Client: Fareham Council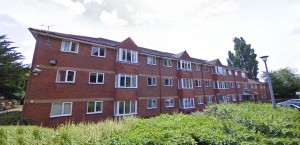 Location: Crofton Court
Project: Install UPVc windows & doors and composite doorsets.
Crofton Court is an elderly sheltered housing scheme and the aim was to carry out the installations with minimal disruption to the residents.
Sovereign Group have over four decades of experience working in occupied premises and over 60% of works are carried out in sheltered housing schemes. Over the years, we have learnt that continuous communication with the residents is vital and on this particular scheme we arranged consultation in the communal area to discuss the programme dates ensuring easy access and assistance where required to move furniture.
Disabled residents were set up in a warm room with access to facilities required. At no time were the properties left unattended and each window was installed before moving on to the next.
We met with the client early to discuss colour matches for the doors. These were specially manufactured for the scheme in the colour required.
As manufacturers of the product, we seek to offer the best product with very close attention to detail which entailed visits to the site to find out exactly what the client and residents' concerns were. The doors were made with low level thresholds for disabled access and we suggested the best possible option for was for certain doors to open outwardly, giving the disabled residents more room to maneuver, they originally opened inwards which was awkward for wheelchair users.
High performance windows were installed using Veka Matrix 70 Profile which are made using recycled materials. The performance of the windows can reduce living costs for the residents in utility bills.
Alan at Fareham Borough Council & The scheme manager said "The works have been delivered on time, to a very high standard and we are very pleased with the result. We have received very positive comments from our Sheltered Housing Officer and Residents and it is a credit to everyone involved with the Project".
Read More Case Studies