Client: Johnnie Johnson Housing
Specification: Window and Door Replacement Programme
Project Locations: East Midlands, Yorkshire, Lancashire, Wales, North East, North West, Lancaster, North Hertfordshire, Berkshire.
Project Details: Sovereign Group were appointed to supply and fix windows and composite doors, including firedoors, with associated works of rainwater goods and soffits, to housing stock in the North of England. This ranged from scattered street properties through to sheltered blocks where we also carried out all planning permission, where required, as part of the service. Also, we have engaged with their repairs team and provided training courses to assist them with responsive repairs.
Project Principals and Objectives: Johnnie Johnson Housing Association (JJHA) provide a wide range of homes for over 5000 residents across the north of England, Midlands and Berkshire. JJAH has a high proportion of sheltered and supported, retirement and housing for the less able managing over 2000 properties in 50 traditional sheltered schemes, flats and bungalows for tenants over retirement age. The Sovereign Group have worked with JJHA for 10 years on a rolling contract valued at around £500,000 per annum. From day one the key objective of the partnership has been to deliver a best value and customer focused service to upgrade and improve their general and sheltered housing stock replacing wooden windows and doors with high performance PVCU products, ensuring budget certainty and added value for the client.
Our 10 year relationship is testament to our success and Sovereign have become their partner of choice for such schemes as highlighted in the table below on our most recent projects:
CatherineMcCauley House, Derby.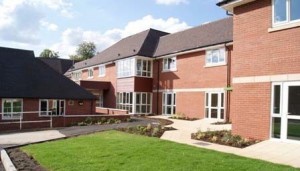 21 unit sheltered scheme, PVCU window
and door replacement to individual units and communal areas including a number of internal combined door/wall/window panels providing internal partitioning and housing radiators. Valued at £56,000.
Boulmer Court,County Durham.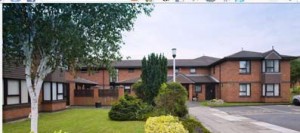 Supply and installation of PVCU windows, doors and fire doors to 44 flats and bungalows. Built in 1987 all 1 bedroom properties, valued at £89,000. Completed on time, to budget and with an average customer satisfaction of 97%.
Dove Court, County Durham.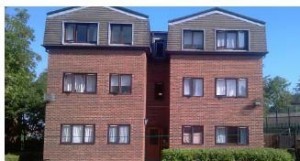 Supply and installation of PVCU windows, doors and communal area fire doors to 38 units: 18 x 1 bed flats, 5 x 2 bed flats, 5 x 3 bed flats. Valued at £85,000. Completed on time, to budget and with an average customer satisfaction of 98%.
Beaumont Lodge,Sunderland.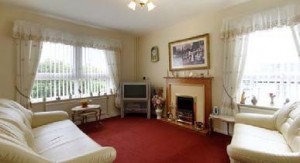 Supply and installation of windows, doors and communal area fire doors to 41 flats, cottages. Built in 1982. Sizes studio, 1 bedroom, 2 bedroom. Includes wheelchair standard properties Valued at £87,500. Completed on time, to budget and with customer satisfaction of 97.5%.
Key Issues and how they were managed: Over the years, and given our tailored approach we have identified a number of key issues that we have overcome/managed as highlighted below:
Dealing with elderly and vulnerable residents: On the schemes listed above all units were occupied by elderly and vulnerable residents so extra care was taken in the initial consultation process to work with Scheme Managers to undertake both group and one to one consultation with residents. We established an information point with photographs of our site team involved on the contract to familiarise residents with our teams. During works we ensured we programmed around residents needs and provided support in preparing resident's properties for the work (moving furniture and boxing up personal belongings).
Our site manager was on site full‐time managing communication with residents and site teams. We provided daytime respite on all projects and minimised time in property by intelligent sequencing with multi‐skilled workers, who returned the property to the resident with all fixtures curtains/blinds re‐instated wherever possible. Throughout the scheme we held coffee mornings gaining valuable feedback and providing reassurance through resident advocates who had works completed already.
Reducing costly fees for planning requirements/applications: Although on individual dwellings planning is covered by the FENSA system, on properties of multiple occupancy FENSA does not apply and planning permission is required. Over the years we have worked with Johnnie Johnson to develop and manage a robust planning process to manage this element of any window and door replacement scheme on the client's behalf, for a nominal fee, negating the need for costly consultants.
Delivering best value within strict budgets: On our current Catherine McCauley House scheme we worked closely with the client to maximise the impact of their reduced budget by reviewing the specification to reduce the cost of the overall scheme without affecting the outcome for residents. By repairing rainwater goods rather than replacing and minimising the scope of internal works to communal stairwell areas, which avoided costly Asbestos removal and extensive scaffolding (3 storey) also reducing the overall programme of works significantly, we were able to provide double glazed PVCU window and door replacements to individual properties to improve the standard of living for residents within the reduced budget.
Training the client's Direct Labour Organisation in repair and maintenance: The client's DLO was to provide the ongoing repairs and maintenance to the installations including any repairs required during the defect liability period. We therefore developed bespoke training packages to certify them as approved service engineers to assist them with responsive repairs.
All Johnnie Johnson have been completed on time (if not sooner), within budget and to the agreed quality standards, achieving a 100% defect free handover and a recall rate of only 0.3% during defect liability period, testament to our quality driven approach. We have made 100% deliveries on time and in full and customer satisfaction averages across all schemes at 97%.
Lessons learned and Innovations and best practice: As one of our longstanding partnerships we have learned many valuable lessons and developed innovative and best practice procedures on this contract that we have adopted into the Sovereign Group Standard to the benefit of our other clients
Innovation: 10 years ago, we worked in partnership with JJHA to develop a resident consultation video to use at consultation events showing a clear description of works and what to expect. We have continually improved and tailored this DVD which is now used on all schemes.
Best practice: Our planning application package highlighted above has been rolled out as a cost effective package to all clients where we work on sheltered/communal schemes for an average of £1,000 (covering fees and a nominal administrative fee) avoiding costly consultant fees that can add 15% to the total project cost.
Environmental innovation: Wherever possible on all JJHA schemes we use our VEKA 'Infinity' window system that uses up to 80% recycled UPVC content to provide the performance of virgin profile.
Supply chain added value: In addition to standard manufacturer warranties (15 years doors/10 years windows), we have negotiated a further 35 year warranty (colour, stability, shape) from our system supplier VEKA on certain window profiles and 25 years on colour stability and shape on door blades.
Tailoring the specification: On one of our earlier projects we were given feedback that heavy fire doors were closing too quickly for those with mobility issues and locking people out. On future schemes, we sourced a door closer with a heart shaped cam for a slow close until last few seconds before shuts very quickly to secure it to meet fire safety regulations and rectified the original issue. This is now a standard specification on sheltered schemes.
Read More Case Studies