New Appointments for Sovereign Group
Sovereign Group Limited one of the UK's largest and longest established window and door manufacturer and installers, has recently increased its impressive management and director portfolio with three new key appointments.
Expanding the key management team
Amid continued growth in the construction industry, Andrew Crowe heads up the new position of Senior Commercial Manager. Andrews resume boasts a wealth of experience having previously worked for several of the UKs top 10 Contractors. With over 25 years of experience in social, new build and commercial projects, The Sovereign Group are excited that Andrew has joined team.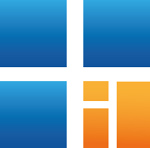 Jason Gibson becomes Construction Director designate. Jason has previously worked in senior positions for Watkin Jones, Crosby Lend lease and left his previous role as Contracts Director with Cosmur Construction for the new challenge with Sovereign Group. Jason has over 20 years of experience working on a broad spectrum of construction projects which include; New Build, High rise and Social Housing.
Rounding off these latest additions to the company is Marketing Manager Mike Ferguson. Mike makes the switch from an impressive background in the sports and leisure industry as the company looks to build on its existing branding, digital marketing and market place presence. Mike equally has over 25 years' experience, working recently with GFK-NOP and Savills.
Sovereign Group's Managing Director Frances Austin adds, "The construction industry in the UK is experiencing faster growth than at any time since 2007 we intend to capitalise on this growth and react positively in expanding by driving the business forward and diversifying into aligned markets. These are undoubtedly exciting times ahead for the company. Investing in people is imperative to our growth plans and enabling our customers to have ever improving products and services for many years to come."
A comprehensive range of windows and doors
Established in 1973, Sovereign Group was one of the original innovators of uPVC windows and doors and operates out of its Lancashire based 180,000 square foot production facility employing more than 200 people. Operating throughout mainland UK, Sovereign Group is a specialist in providing external envelope solutions into the public sector.
The Sovereign Group manufacturers an extremely comprehensive range of products, including the full suite of windows, composite door sets, aluminium windows and doors and has its own double glazed unit plant.
The award winning Investors In People Company also has a network of key distribution depots strategically located to service the main land UK.