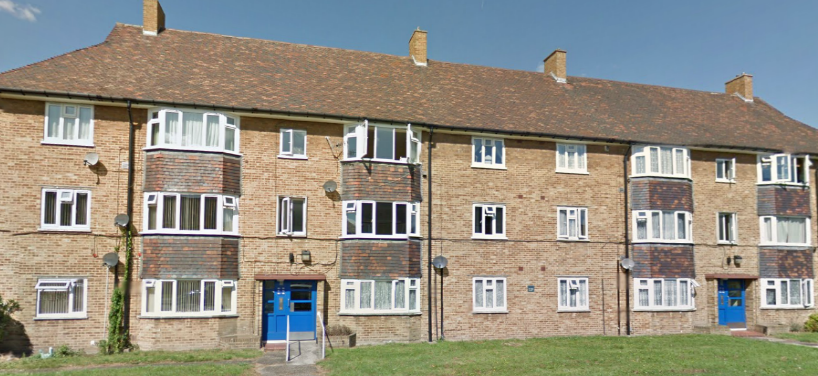 Project Principals and Objectives:  Works included exterior repairs and roof repairs, new double-glazed windows, brickwork and concrete repairs, as well as repairs to gutters and drainpipes and to communal areas including fire door screens.
Background & Location: Elsinge Estate was built in the 1950's and is typical of the brick built social housing estates built after the war to house the ever growing population of the capital.
Works started on site in April 2011 and the Sovereign programme provided repairs to around 160 properties in 70 weeks' and was worth around £2.4 million making this one of the largest projects Sovereign had ever undertaken as a principal contractor.
Sovereign went through a rigorous selection process to win this coveted project, which was won on price and quality. The quality component also required a secondary quality questionnaire and interview in front a panel consisting of clients, consultants and residents.
Mobilisation to meet client budgetary requirements: Works started on site in April 2011 and the Sovereign programme provided for the repairs to around 160 properties over 70 weeks. As this was an external repairs package the works that were carried out were extensive and required a number of trades to be coordinated on site. Blocks had scaffold erected to allow access to windows and also to guttering works and concrete repairs to the chimney stacks. The project finished on time, on budget and with high levels of customer and client satisfaction. Some of the work and resources were provided locally by subcontractors including works to roofing, asbestos removal, fascia, soffit, guttering, cladding, fire screen replacements, flooring, painting and general landscaping. 
Innovation and improvements, Sovereign used Veka Recycling on this project which recycled the windows that we removed from existing properties. Skips were provided free by Veka Recycling generating further savings for the client, secondly we offered our Infinity profile. This profile is extruded from material containing 80% recycled profile. This reduces the carbon footprint by 80% against using virgin material.
Read More Case Studies