PROJECT OVERVIEW
Project: Swindon 2015 programme
Product used: VEKA Matrix 70, approx 200 installations
Duration: 8 months overall, from March to October
Cost: Approx £1m
Project Overview: Sovereign Group were awarded a contract to provide an exceptional planned maintenance service to supply and fix UPVc windows and composite doors in occupied properties which included houses, bungalows and sheltered schemes.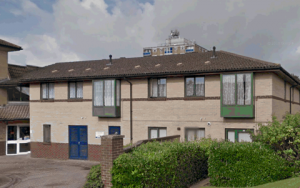 Before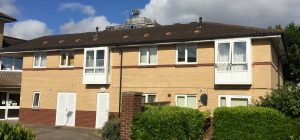 After
MEETING THE NEEDS OF OUR CUSTOMERS
Swindon Councils objective was to ensure minimal disruption and accelerate the programme to ensure budget spend in the allocated time.  As leading manufacturers in the Industry, we increased the factory production and programme dates, ensuring close management of works by providing site managment on site at all times.
Les Gowing House included cantilever bays, communal areas, wheelchair and limited access products to allow residents to occupy their homes safely and comfortably. Our site manager Steve Pegg booked all the appointments personally on site and checked handover completions each and every day.

Programmes were also visible on the notice boards of the communal areas and our close relationship with the client ensured that any issues were resolved immediately.  We received significant levels of positive feedback from residents who reported that Sovereign were seamless in performance and communication.
VALUE MANAGEMENT
We incentivise our installers to hit top-quartile levels of cost-effectiveness with 100% defect free handovers to the client.  Cost savings to the residents' utility bills by improving living standards.
Quote from residents
Les Gowan House – "'I am very pleased, the quality of the windows are excellent and they are well made and easy to use, I really like them."
Herbert Harvey Court – "I was worried about all the upheaval and possible mess but I didn't need to worry.  The Fitters are really friendly, polite and helpful.  They work extremely hard.  My flat was spotless when they left."
Read More Case Studies