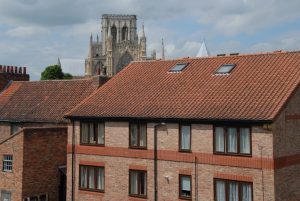 Client: York Housing Association
Location: York City Centre
Principal Contractor: Sovereign
Product: Timber Windows & Doors
Project: York Housing Association in consultation with residents concluded that new Timber Windows & doors were in need of replacement. Margaret Philipson Court is a sheltered a housing scheme located within the ancient city walls of York located close to York Minster and is protected by conservation.
Originally built in 1986, twenty of the thirty two properties are One & Two bed room flats for people aged over 55+
Connservation & Planning: Sovereign were originally approached by York HA in 2013 and worked with the planning consultants over several years to provide a solution that achieved a same match aesthetically for the replacement Timber Windows.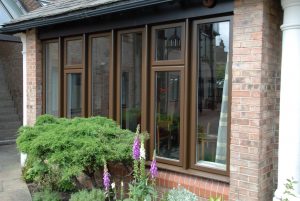 Design: The frame designs were also critical and the process was discussed at length with the client. The desired outcome was achieved by using Bereco Timber Frames.
Installation: The aim was to carry out the installations with minimal disruption to the residents by carefully liaising with the residents and planning all works at suitable stages putting the resident's needs first. Sovereign Group have over four decades of experience working within occupied premises and over 60% of our entire works are carried out in sheltered housing schemes and projects.
From arriving on site April 2016, the entire installation project which involved the erection of scaffolding and removal and recycling of the old windows was completed within a 4 week period.
Save
Read More Case Studies